Watson Environmental Engineers is a Birmingham based company with over 16 years Industry experience specialising in the Installation, Service and Maintenance of Air Conditioning and Ventilation equipment.
Being located in the Birmingham, West Midlands means we are ideally located to provide a prompt and efficient service throughout the UK.
Our engineers are City & Guilds qualified and hold F-Gas Category 1 certification enabling us to legally carry out Installation, Service and Maintenance of Air Conditioning equipment.
We are also registered with Refcom and the Environment Agency for the carriage and disposal of waste refrigerant.
R22 Refrigerant
After 31st December 2009 it will be illegal to use virgin HCFC's for the maintenance and servicing of refrigeration and air conditioning. As R22 is an HCFC, any business operation air conditioning systems that use R22 will therefore be affected and should act to avoid being caught out.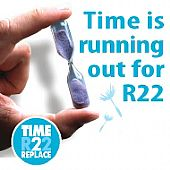 Doing nothing isn't an option: Do nothing and you run the risk of having to pay over-inflated maintenance costs or worse still, being left without your air conditioning as the demand for skilled labour inevitably exceeds the supply.
Be wise and plan ahead: Consider the options that best suit your individual needs and plan ahead accordingly to ensure that you're able to react to the phasing out of R22 in a controlled and cost-effective manner. As more and more people begin to realise the need to react to the ban on R22, stocks will diminish, prices are set to rise and skilled labour may be harder to come by as the demand to replace increases.
Please contact us for further information on full or partial upgrades and free of charge survey and quotation.
---