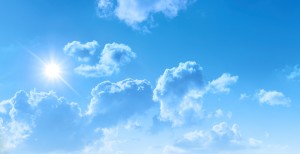 Maintenance is key to ensuring that the equipment Installed works efficiently but above all remains operational long into the future.
Doing Nothing Will Cost You Money!
According to recent information from the Carbon Trust, energy consumption of a system can increase by upto 60%. This additional cost could be avoided by having a maintenance contract in place.
We are able to offer a One-Off Maintenance or an Annual Planned Preventative Maintenance Contract, tailored to suit your individual requirements. From a Single Split System to a VRV/VRF System we are able to carry out Maintenance and Fault Diagnosis.
A Planned  Maintenance visit would also fulfil your legal obligation and ensure compliance with the Fluorinated Greenhouse Gases Regulation 2008, which states applications containing 3kg or more of fluorinated greenhouse gases shall be checked for refrigerant leakage at least once every twelve months.
Following a maintenance visit the client is issued with an equipment record in accordance with the EC Fluroinated Greenhouse Gases regulation No 842/006.
For further information on F-Gas regulations please visit www.refcom.org.uk
Please Note:
It is a legal requirement that anyone who carries out the Installation, Service or Maintenance of an Air Conditioning system containing Fluorinated gases is F-Gas qualified, of which all our engineers are.